House Plans, Custom Home, Home Design
Barndominiums provide the freedom to make choices. Red, blue, black, white, green, and tan are just a few of the exterior metal color choices you can consider when building a barndo. Step inside where high-vaulted ceilings and massive open spaces can let your imagination run wild. You can design your living space for the lifestyle you want, any way you like.
However, is a steel barndominium the right choice for your next home? If you are leaning towards a barn home, taking a look at the entire process may help you finalize your decision. The financing needed for the build, land considerations, and deciding who will build your barndo are just a few of the factors we'll look at here.
If you've been inside a barndominium, you probably already have some ideas and plans. If you haven't, it might be helpful to visit someone you know who lives in one to get a firsthand look and feel for the metal barn homes. Or, you could take a quick trip to Waco to stay in the barndominium that helped spur the structures' popularity when featured on Season 3 of HGTV's Fixer Upper with Chip and Joanna Gaines.
Deciding if a Barndominium is Right for You
Barndominiums have surged in popularity in recent years. They are particularly popular in rural areas with people who own land, but they are now also being built closer to cities. Their popularity is growing due to factors such as:
The farmhouse aesthetic is popular these days.
They may carry lower insurance premiums.
With their high ceilings and open floor plans, they are highly customizable.
Termites don't like steel.
They are durable and require less maintenance.
Steel is a green choice and carries a

low environmental impact

.
You can house everything under one roof, whether it be livestock, vehicles, a shop, or whatever else you desire.
And finally of note, according to the World Steel Association, steel flexes rather than crumbles under extreme loads. The beam-to-column connections in steel buildings are designed to support gravity loads but also have the capacity to resist lateral loads caused by strong winds and earthquakes — both added bonuses in Oklahoma.
Still, while this list looks great, life in a metal barn isn't for everyone. As barndominiums are usually rather large, you will need an acreage or sizable lot at the very least, so most likely you will live in a rural area. For a lot of city dwellers, the thoughts of not being able to walk to a coffee shop just isn't acceptable. Other reasons not to build a barndominium include:
Their high level of customization could make them harder to sell.
They require a lot of insulation to be energy efficient.
Noise and fire suppression solutions may be needed if they house livestock or motorized vehicles.
Livestock and their feed bring in pests such as flies, snakes, mice, and scorpions.
It may be challenging to get financing.
In many areas, steps will need to be taken to combat rust.
Other considerations also need to be evaluated. Are there HOA restrictions where you plan to build? If you are in city limits, what are their zoning restrictions and codes?

How about property taxes? It's always best to check first to see how your state and county will tax the building. Some may assess taxes only on the heated/cooled square footage while others may tax the entire barndominium.
Preparing to build a barndominium
If you have made the decision to build a barndominium you need to start planning your next steps. Before you start the actual building process, you need to address issues like land, financing, and who will actually build the barndominium.
Land Considerations
If you already own a piece of land, you're ahead of the game, but not completely in the clear. You will need to check to see if there are zoning regulations, permitting issues or HOA requirements that you must meet. Check to see if your land is in a flood plain. Also, research the tax rates for buildings on your property. You'll want to know that ahead of time.
Land is usually classified as residential, commercial, agricultural, industrial, or a combination. In areas with strict zoning laws, there may be requirements on your building's size or layout. Sometimes there are also requirements that commercial and residential spaces be separate. Those kinds of restrictions will obviously impact your plans.
You should also start work on accessing utilities. If you have access to city water and sewer services, great. You can start the process to get connected. If not, you will need a perk test to install a septic and you will have to have a well dug. There may also be other surveys and tests that need to be conducted in preparation for your build depending on your location.
If you don't have land, it's time to start looking. You can enlist the help of a Realtor or start searching yourself. If you are working with a builder, they may also be able to assist with this step.
When you have found a suitable piece of property, you can either pay for it outright or wrap the purchase into the construction loan. A lender will be able to provide guidance here.
Financing Your Barndominium
Speaking of lenders, barndominiums are sometimes a bit tricky to get financed. Since they are not typically classified as homes, getting a conventional mortgage might not work. It may also be challenging to find comparisons if there aren't other barndos in the area. And finally, it can be difficult for lenders to determine future value due to the relative newness and limited offerings of the structures.
You should develop an idea of what your budget for the construction project will be. This will help you determine how much you can spend on land, how big of a barndominium you can afford to build, and the level of customization you can pursue. There are many online mortgage calculators that can assist you with this process.
The Barndominium Life website suggests checking with the United States Department of Agriculture (USDA) for a barndominium construction loan. Also, farm credit lenders will usually finance a barndominium's construction.
As the structures continue to become more commonplace, financing will most likely become more readily available and easier to obtain.
Finding a Builder
While many DIYers relish the challenge of building from a barndominium kit, a lot of people simply don't have the time, experience, tools, or desire to take on such a huge project. After all, your barndominium is probably going to be one of the most expensive purchases of your lifetime.
Hiring a builder, as opposed to doing the project yourself, often prevents problems such as sourcing materials. Construction will also progress faster with an experienced construction team who make fewer mistakes and know how to fix problems.
If you decide to look for a builder, look for one who has experience with barndominiums. As their building processes are different from traditionally built homes, you will want someone who knows how to work with metal buildings.
Take the time to interview a few builders to find the right fit. Ensure the builder you select is transparent in their processes and is willing to maintain an open line of communication. Your builder should listen to your desires and concerns and take them both into consideration. They should also have a good reputation supported by positive reviews and testimonials from previous customers.
When you find a builder, you can work together to design your dream barndominium.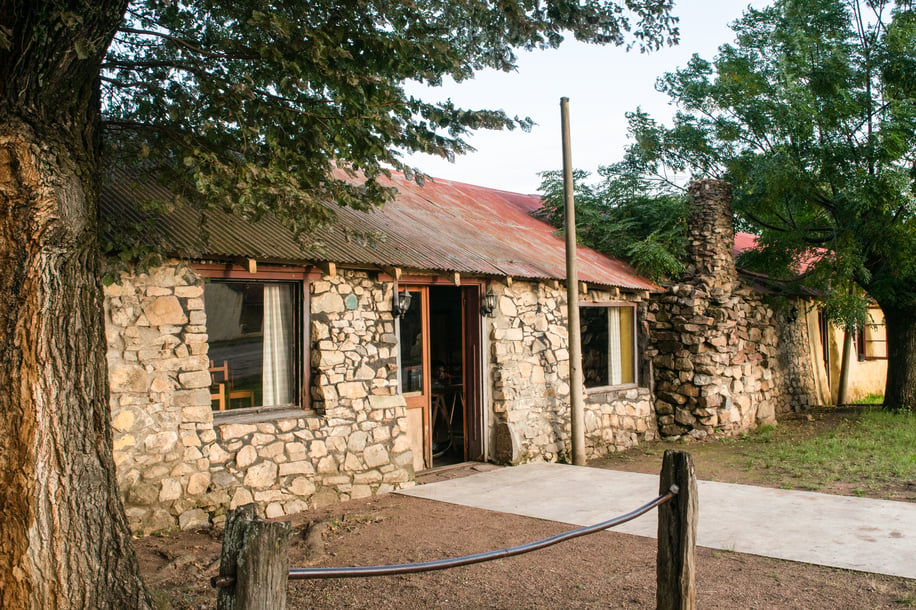 Building the barndominium
Once you've found an experienced builder and set a start date for construction, things will get rolling. Barndominiums utilize many streamlined commercial construction building techniques.
The building process begins with laying a foundation. On flat ground, monolithic concrete slabs are commonly used. The next step is framing. Cranes are often used to hoist the steel framework, girders and roof. After the exterior is framed, interior framing is completed and doors and windows are hung. Similar to traditional houses, the use of wood makes it easier to install drywall and insulation.
Utilities and amenities are next. Depending on how your barndominium will be heated and cooled, systems will need to be installed along with plumbing and electricity. Insulation will either need to be placed or sprayed, depending on your choices. Don't spare this expense as it will have a long term impact on your home's cost effectiveness and energy efficiency.
Finishing touches can then be made. Drywall or other wall covering is placed, then paint or paper, and finally flooring and trim work. You will also want to address landscaping and hardscaping after most of the construction traffic has moved on.
After building
When your barndominium is complete, the real fun begins. You can move in with your horses, RV, motorized vehicles, shop tools, or whatever else you want in your extra space. If you have land, you can spend time outdoors, build a stock tank pool if you so choose or raise some chickens. You have the freedom and space to do what you please, even if that's just sitting in the porch swing enjoying the view from your new home.
Don't head to your home builder interviews without this checklist!
We want you to end this journey at your dream home. One of the keys to starting your journey on the right road is partnering with the right builder. That builder will have your best interests in mind, support your decision making, and have the expertise needed to make your dream home a reality.
That's why we've put together a free checklist of questions for you to download and take to your home builder interviews. "10 Questions to Ask a Homebuilder" provides the key questions needed to help you determine whether the builder in front of you has the experience, dedication, skills, and reputation to build your dream barndominium.
6 minute read