Financing, Blog, Construction Loans
Many people looking for a construction loan to build a house on their own land find it difficult to find a bank that will do it. Banks are extremely cautious about construction lending, depending on the builder involved. Why is that?
Incomplete projects are all too common within the construction business. It's risky for banks to approve construction loans. There are three main reasons some builders are viewed as much less risky than others.
Longevity
New builders don't have a track record long enough for many bankers to feel confident they can get the project done on time and within budget. A builder who is well-known in the community and has a good reputation among the banks can expedite the loan approval process.
Fixed Cost Builder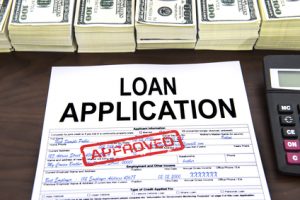 When a builder signs a contract with a client for a set dollar amount, that's the price the client can expect to pay. If the price of lumber increases by 40% after the contract is signed, the builder eats that cost, ensuring the client's budget stays the same.
Price increases for building materials is more common that you might think! Prices are constantly changing. If you go to a cost plus builder, the price you agree upon could change depending on what price increases the build incurs in materials during the building process.
Bankers fear the cost of the building project going up, because that increases the amount they'll have to lend, and increases the chance they'll end up with a non-performing loan on their books.
Appraisal Price
A builder who is cost effective in his or her building process will find that the homes he/she builds appraise for more than the contract price. The client gets an immediate return on her investment. Banks love it when the appraisal price is more than the cost to build because it takes even more risk off of them. The higher the appraised value compared to the actual price the client pays, the less likely there is to be a problem when it comes time to do the permanent mortgage.
For more information on everything that goes into building a new home on your land, download our free guide:
1 minute read