House Plans, Custom Home, Home Design
The increasingly popular barndominium continues to gain ground in Oklahoma. Featuring open floor plans, ceiling vaults up to 14 feet, and design flexibility, metal buildings really shine when we need to bridge a large span, such as a multiple bay shop or horse arena.
As the barndominium has become more commonplace, it has become a bit easier to obtain financing for these non-traditional structures, often referred to as barndos. Insurance may also be a bit cheaper than for a conventional home. These factors combined with the look, style, and the possibility of large, open spans contribute to the popularity of barndominiums in Oklahoma.
If you are considering building a barndominium or are just curious about the option, this blog will provide information about costs. We will look at:
Square foot costs of a traditional home and barndominium
Which is cheaper — a pre-made barndominium kit or custom built barndominium
Impacts to the price
How to get the most bang for your buck
The final cost of a barndominium, similar to a traditional home, will depend on a number of factors such as size and finishes. But we hope this gives you a good idea of what to expect as you consider this rather unconventional type of home.
Cost Comparisons — Barndominium vs. Traditional Construction
According to an article in realtor.com about barndominium costs, the pandemic is one reason for the barndominium's newfound popularity. As COVID-19 changed the way a lot of people worked, it also increased the number of people longing for wide-open spaces. The push, they noted, was for an economical way to move out of the city, build your home, and adopt a rural lifestyle — thus the spread of barndominium life.
While estimates vary for building a barndominium home, they generally run in a range that's comparable to, if not just a bit higher than, traditional construction, until the size of any single open space in the home exceeds 30 or 40 feet in width. The construction process for the outer shell is fairly streamlined which helps the home get to the "dried-in" phase more quickly, helping reduce weather delays.
To give you an idea of price, building a house in Oklahoma runs about $180 to $220 per square foot in the post-Covid era. This may not include extra features, fittings and upgrades.

Cost Comparisons — Barndominium Kit vs. Custom Builder
If you are an avid DIYer and you have plenty of time, building experience, a shop full of the necessary tools, and a lot of determination, you might believe a fully fabricated barndominium kit is the way to go. These kits generally run between $50 to $100 per square feet and don't include interior materials like insulation. Also, there is typically a delivery charge for the kit.
Keep in mind the kit cost also doesn't include additional costs like septic, foundation, materials, labor (think plumbing, drywall, electrical, manual), and permits.
The final price per square foot can only be determined after you choose a floor plan then add all of the costs. You will also need to decide on and add the price of interior finishes such as flooring, cabinetry, and countertops, as well as exterior elements such as porch additions and garage doors. Several companies sell pre-designed floor plans that you can buy as-is or customize to your liking.
You'll also need to consider the costs and the structure of interior spaces, such as interior walls and the walls that sit inside the metal that hide the structure, that provide nailing surfaces for drywall and other finished interior surfaces. With a barndo, you're essentially building a "house inside a building".
If you prefer a more turnkey approach to your new living space, you will want to look for a high quality builder.
With custom builders like Turner & Son, you pay for their experience and skills and are guaranteed to get the custom barndominium home design you want. In addition to labor and material, they provide project management to make sure everything is built to specification, meets code and accounts for every detail.
Price Impacts
As noted earlier, the difference in cost between a barndominium and a traditionally built home will vary depending on the overall size and the need for big, open spaces that have no interior supports (such as big shops, garages, and horse arenas). However, for either type of home, you need to remember these factors that impact the price of your build.
Cost of a piece of land
Site access and land clearing
Foundation
Well/septic
Utilities
Permits
Final size — how many total square feet
Level of customization
Additions like garages, patios, porches, decks, cupolas, or stables
Roof type
Type of flooring, countertops, and other design elements
Building a new home, whether it is made of wood and brick or steel, will probably be one of the biggest investments you make. That is why we want to encourage you to carefully consider all of your options and weigh the pros and cons of each.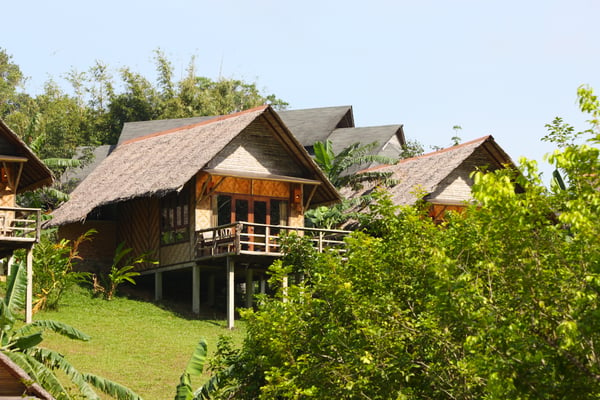 How can you get the best price for your barndominium?
You may find the actual best value in building a barndominium is found by letting an experienced builder do the heavy lifting.
Look for a builder with a solid reputation who has experience building quality homes in Oklahoma. You want a builder who lets you customize your barndominium as you wish while helping you stick to your budget.
After comparing all of the pricing factors, this is often the best route to save time and money while keeping the project on track.
If you already own land in Oklahoma, you're a step ahead of the game. If not, some custom builders will help you locate land to meet your family's needs. Once the land is secured, the right custom builder will make sure everything starts moving forward.
Keep this checklist handy when you meet with home builders
When you are ready to find a custom builder for your barndominium, look for the best fit, value and quality. Look for an experienced builder who is willing to do what it takes to get you in the home of your dreams at the right price.
As you begin meeting with builders, make sure you download our handy checklist "10 Questions to Ask a Homebuilder". Just like an employer has a list of interview questions for prospective employees, our checklist provides you with the questions that need to be asked to help you hire the best builder for your dream barndominium!
4 minute read