House Plans, Custom Home, Home Design
The popularity of barndominiums is growing throughout Oklahoma. All one has to do is take a drive through the rural areas of the state to see a wide variety of barndominium sizes and styles. That style of home is particularly popular in areas where people own land. It is due in part to the structure's flexibility, affordability when building large open spaces and low-maintenance exteriors.
Barndominiums are typically metal buildings with open floor plans and high ceilings that are built on a rectangular foundation. They may be built to contain both living quarters and an area for a garage or horse stables, or they can be built solely for living space.
If you are considering building a barndominium as your dream home in Oklahoma, this blog will help you navigate finding and dealing with builders in the state. We'll look at:
Working with a builder as opposed to building from a barndominium kit
Qualities to look for in a custom builder
Qualities to avoid in builders
Value and benefits of working with a high-quality, experienced custom builder
Which is best, a pre-made kit or a custom builder?
As you begin your barndominium planning, one of the first choices you will need to make is whether to build using a prefabricated kit or enlist a barndominium builder. If you're an avid member of the DIY club, you may believe you can get your living space up in no time at a much cheaper price, but that's not always the case.
Pre-made kit
A quick internet search will reveal a variety of kits that can be ordered and shipped directly to your property. You can select from a number of floor plans in various sizes. In preparation for the kit's arrival, you have the concrete slab poured so when it arrives, you can put it all together. The building process sounds quite easy and it should save money, so why work with a builder?
Your home is your largest investment and one you probably intend to live with for many years. Do you want to take the chance of making a major mistake? Do you really have the time and energy to devote to building a house? Do you have connections in all of the trades needed to complete the living area?
Custom builder
Turner & Son offers years of experience building custom homes of all types, including barndominiums. As we build in Oklahoma regularly, we are well-versed in every factor that can impact a build in our state. By working with us, you will have more control over every aspect of your build, meaning you will get exactly what you want. We have the licensed professionals needed to correctly install your electricity, plumbing, HVAC and sewer needs to specifications. We also recognize that there may be various issues that arise such as zoning laws for residential and commercial metal structures. We have the experience with these rules and restrictions to keep your project moving forward.
And if cost is still your main driver, consider this — doing it right the first time is always cheaper and takes less time than doing jobs over. Also, remember that the final square foot price will depend a lot on your material selections. Granite countertops, hardwood floors and other options will always impact the price of your home, regardless of who actually builds it.
As fixed price builders, we work with you at the beginning of the project to agree on a price. Then we stay within that price to the end.

How do you choose the right builder?
When you make the final decision that you want a custom builder to lead the project, how do you know which one is best? Who do you avoid?
Positive qualities to look for in a builder:
Experience: they can provide photo albums or online photo galleries of the work they've done.
They have building processes that are transparent and they don't mind you asking questions.
They let you take the lead in the

design process

. They provide guidance and information on issues like structural performance, but ultimately do everything possible to get you what you want.
They have good reviews and a good reputation. Look them up and ask around. That will help shape your decision.
They're flexible, don't impose their own tastes and opinions on your home, and are willing to listen.
Avoid these builders:
They lack experience and can't provide a portfolio or examples of their work.
Your research finds they have a bad reputation and bad reviews.
They try to pressure you to enter into a contract with them.
They provide no clear processes or lines of communications.
They want to build the home "their" way, and try to talk you into modifying an existing floor plan instead of starting from scratch.
We provide a more in-depth look at how to find the right custom builder, along with additional red flags, and questions you should ask during the interview process.
Working with the right builder can get your dream home at a reasonable price
While working with a custom home builder may seem a bit intimidating, it doesn't have to be. By finding the right builder, the process will move much smoother and faster than trying to do it yourself or putting together a disjointed team of tradesmen. The National Association of Home Builders advises consumers to shop for quality and value when looking for a builder. Turner & Son Homes has an extensive history of both. We will build your barndominium to suit you at a combination of size, features, and price that fits your unique needs.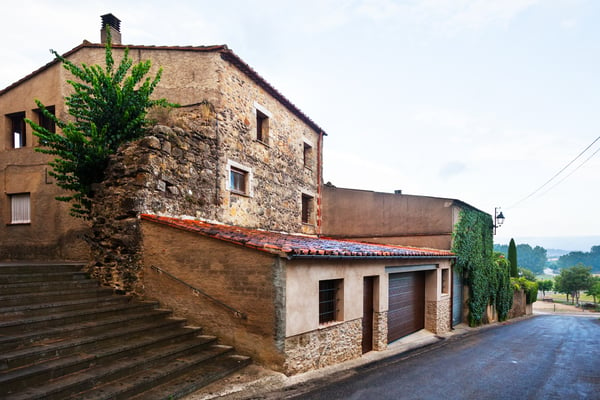 Keep your checklist handy for those home builder interviews
As you meet with potential builders, make sure you download our handy checklist "10 Questions to Ask a Homebuilder". We want you to be prepared with all of the right questions to narrow your search for the best custom builder for your dream home.
3 minute read