Usually, when I'm in a conversation with someone who wants to build a custom home on their land, I can tell whether or not they've been shopping around for builders.
How? It's in the questions they ask.



If they've been interviewing several builders, people will ask very good questions that strike to the heart of the matter.
That one question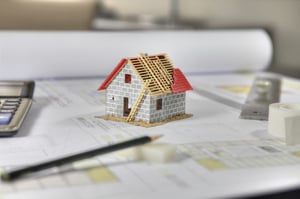 One of the most common of those questions is, "What's the smallest home you'll build?" Typically, people ask that question because they've interviewed a few different builders, and each time they've been told that the home they want to build is smaller than that builder's minimum square footage.
So the builder isn't interested in building their home.
While that's a common answer, I can't tell you how many people I've talked to who are frustrated by the building process because they want to build a house that is exactly enough room, and no more. Maybe they want a 1600-square-foot home with a two-car garage (or no garage!) or perhaps they're willing to sacrifice space for the design touches and finishes they've dreamed of for years.
Why this question helps so much
Why is it so hard for people with those dreams to find builders? Let's explore a little bit why builders have a minimum in the first place. It comes down to skill—but maybe not in the way you'd think.
Builders' minimum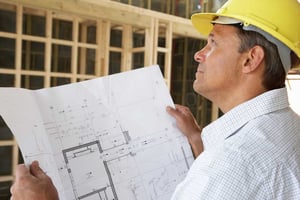 My dad has been building in central Oklahoma since 1964, and he's always told me that it's far more difficult to build a small home than a big one. We tend to think of larger homes as more fancy and requiring a different skill set from the contractors than a smaller, simpler home would.
Here's the dirty little secret: every home builder uses subcontractors, and the same subcontractors who are doing work for the entry-level home builder are also doing work in Gaillardia and other high-end neighborhoods.
The difference
The difference isn't in the skill set of the subcontractor, it's in the skill set of the builder. The smaller the home, the less room there is for error. A builder has to coordinate several aspects smoothly in order to properly build a house:
Home design/blueprint
Document control
Scopes of work for contractors
Schedule for all parts of the build
Client communication
If he hasn't mastered those elements, a builder will make enough mistakes building a home that the only way he can make a living is to have a big margin of error. The larger the home, the bigger the margin for error.
Of course, it's ultimately the client who pays for that. Since a smaller home comes with a smaller price tag, there is a smaller margin for error as well. And there may not be enough wiggle room for that builder to be comfortable building a smaller home.
So rather than telling you he can't afford to build a smaller home because he knows he'll make too many expensive mistakes, he'll simply tell you that your home is below his minimum square footage. When really, it's just beyond his skill level.
Even if you are looking to build a large house, asking a builder if he has a minimum square footage can give you a clue as to his skill level. If he has a minimum, it may be a sign that he lacks the confidence and experience to build a home with few to no errors and any errors he does make will come out of your pocket. Look for a builder who knows he can maintain high standards of quality no matter the size of house.
2 minute read