Budgeting, Building Process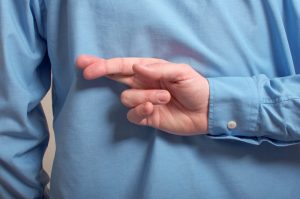 Although it's not completely their fault, a lot of the time, potential clients will lie about their budget. I get why they do it—they're basically trained to lie about their budget, with the way that so many big investments are sold to them. I've got nothing against used-car salespeople personally, but you know the stereotype.
Most people are used to having their budget disrespected, so they fudge low when they tell someone (whether that's a car dealer or a home builder) what their budget is. Financing's scary, too. It can be nerve-wracking to tell a professional what your budget is without knowing whether or not they'll stick to it.
Certainly, there are professionals who will take advantage where they can. If you suspect you're working with one of them, get out quick! But when you're working with someone you trust, it's crucial to share your real budget.
But there are real reasons people are reserved about their budgets. Here are a couple of stories of home-building-gone wrong that I've heard recently in industry conversations. Thankfully, neither of these were our clients!
Surprise fee
When you're building a house, you may not be able to fit everything you want within your budget. A trustworthy builder will help you prioritize what you can and can fit in your budget.
One family didn't have that conversation with their builder. And their builder assumed that their budget had some wiggle room—okay, a lot of wiggle room. The family added upgrades and the builder made changes, but he waited until the end to tell them that the changes would drastically change the price of their home.
At the end of the build, they got slapped with a $40k fee to that builder.
Unfinished business
One potential homeowner wasn't even able to purchase his house. The changes suggested by his builder backed him into a corner financially and for a time, he was so over budget that they were literally unable to finish the house.
His bank lent him the money to finish the house on the condition that he would sell it right away. He didn't even get to enjoy the house he invested so much in!
Seriously, you don't have to lie to us
I don't want all your money. Our team doesn't want all your money. When we hear your budget, we know that's the sum total of what we have to work with.
We work on the design to make it as efficient as it can possibly be, to get as many amenities as possible into your budget. In fact, I will make compromises and decisions based on that budget in the planning process and will not try to sell you something you can't afford. (So if you're fudging low when you tell us your budget, you're selling yourself short!)
Do you have any building horror stories? Any friends or family who have a shocking story to tell whenever someone mentions a custom home? We'd love to hear them! What have you experienced that might make you wary of trusting a builder with your budget?
2 minute read