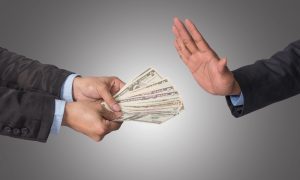 Many builders might think I'm a bit crazy trying to talk people out of spending more money, but I didn't get into the business of building homes just to make money.
I love what I do because I give my customers freedom. They get the home that includes the features that they asked for in a location they've been dreaming of.
You don't have to spend every penny you've got, or worse, pennies that you haven't got, to make that happen. In fact, a lot of the customers for whom I've built homes know that they could spend more than they've told me they're willing to. But you know what you want and what you want to spend for it, and who am I to tell you that that's wrong?
Unfortunately, there are a lot of builders out there that will tell you it is wrong. They'll tell you that you can only use more square footage to add a space for home schooling. They'll tell you that you shouldn't really deviate from the set of plans that they've come up with. The bottom line is that they want what's best for them, not what's best for you.
Conveniently, doing what's best for them usually involves spending more money than you said you wanted to.
I don't like having people tell me what they think I need. And because I wouldn't like it, I don't force it on my customers. You have needs, and you have a budget. And both of those are what we value most. Need a custom space? We'll design it into the home without blowing the budget.
Call me crazy, but I don't want all of your money. I want to give you exactly what you want.
1 minute read