For many, owning a dream home means building a custom house that meets every need, both aesthetic and practical. While a wide range of options can be wonderful, they usually translate to more money and more time.
Construction costs vary widely, but by some estimates, the cost of a custom built home in 2019 can range between $100 and $400 per square foot, which can total up to anywhere between $350,000 and $1.5 million, depending on location, floor plans, materials, complexity of home design and a number of other variables.
It's understandable why so many prospective buyers are drawn to companies like UBuildIt as a cheaper alternative to more traditional building methods. But is the UBuildIt cost actually less than that of a traditional builder?
Let's compare what they advertise to what we know about building custom homes.
What Does UBuildIt Say?
UBuildIt promises to charge a flat consulting fee between 8-10% of wholesale for new construction, paid in progress.
They pledge never to charge markups on labor and materials; and, claim their clients spend 20-30% less on their projects than people hiring a general contractor.
For example, if a custom home build costs $350,000, UBuildIt promises to charge you a flat fee of no more than $35,000, saving you anywhere between $70,000 and $150,000; they also promise that you'll spend no more than 8 hours (usually less) per week on construction project administration.
The 30% Savings Myth
UBuildIt claims it will help clients be their own general contractor, thereby saving them "up to 30%" of the cost of construction.
Even if you consider the savings promised as the result of doing the project supervision yourself, in our experience, a 30% cost reduction would be a stretch at best, spurious at worst.
Also, precisely because you're not a professional general contractor in that scenario, you can expect to pay subcontractors more since you don't have access to a network, nor have you formed strong relationships with industry providers. So the likelihood you'll reap the rewards of discounts and insider deals is nominal.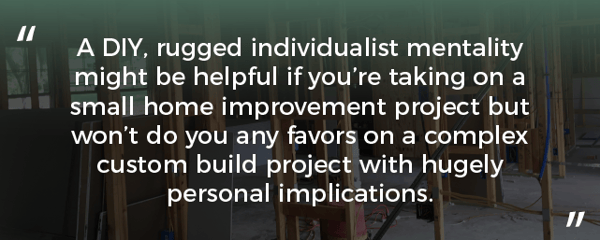 The Cost Of Inexperience
A DIY, rugged individualist mentality might be helpful if you're taking on a small home improvement project but won't do you any favors on a complex custom build project with hugely personal implications.
Suppose you put together plans that seem reasonable to you, but in reality are not up to par. You're not going to know that until you're knee deep in construction, likely after you've hit a huge snag and the whole project is at a standstill until you can put together a solution to get it back on track. If you're seeing dollar signs, you'd be right.
Or suppose you're a parent with a demanding career. Six months into the project after a stressful day at work and a struggle over homework, are you going to take the time to check and recheck orders so you don't end up with thirty-two pieces of custom made brackets in the wrong size?
To use an analogy, just because it's possible to extract an infected tooth at home doesn't mean it's a good idea. Generally speaking, a professional's knowledge and experience are vastly more valuable than the dollars you're trying to save by doing it yourself (and you might land yourself in the hospital to boot!).
Guidance Shouldn't Mean Just Telling You What You Want To Hear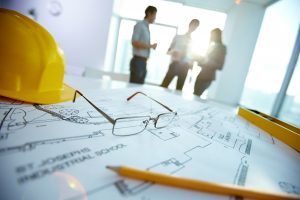 UBuildIt claims that with their process, "absolutely no construction experience [is] necessary."
Just tell them exactly what you want! They'll probably tell you it can be done, and it can be done within your budget.
The fact is, it's easy to get carried away with all the features and options as you design your dream home; you're far more likely to create a wish list that falls outside your budget.
UbuildIt says they have highly experienced construction consultants who take your plans and put them into a logical schedule, but what if those plans just aren't realistic within the budget you've set? Your inexperience and enthusiasm may blind you— you have to ask yourself if their "experienced construction consultant" has your best interests at heart or are they just trying to make a sale?
Some Contracts tell you what you want to hear
In our experience, once a company tells you what you want to hear, luring you to commit, there's not a lot of incentive on their end to make sure costs don't escalate over time.
They've told you everything you wanted to hear, induced you to sign on the dotted line with promises of huge cost savings, and then the reality sets in. They tell you cost overruns, delays and headaches are just part of the building process. And now it's too late to back out.
They promise to give access to their "nationwide network" of suppliers and subcontractors, but there's no guarantee those suppliers and subs will give you a fair price. And there's no guarantee their recommended subcontractors and supplier materials are any good.
UBuildIt also promises it will provide you with "expert oversight every step of the way" (which you'll need if you have no experience with general contracting), but UBuildIt reviews are rife with angry, unsatisfied customers who say once the final consulting fee progress payment had been made, all onsite supervision ceased.
Other UBuildIt reviewers say they couldn't get a response even after calling, texting and emailing their consultant.
And you have to ask yourself how much your time and sanity are worth. Even if UBuildIt's claims are true and you're only spending 8 hours a week supervising your project. How much are your time and attention really worth?
Unforeseen challenges are often a part of the process as you build your dream home.
It's likely you'll spend far more time wearing your general contractor's hat than UBuildIt would have you believe.
In our opinion, UBuildIt Costs Are Higher Than You Think
For an owner-builder with a working knowledge of architectural design, project planning and budgeting, not to mention some experience with building and construction costs as well as sufficient time to devote to careful project oversight, a company like UBuildIt might be an adequate solution.
But unless those factors apply to you, in our opinion, the likelihood you'll save money using UBuildIt instead of more traditional builders is low. You may even cost yourself more in the end (with more headaches thrown in as a bonus).
If you're ready to build your custom dream home, and you want a partner who will be with you through thick and thin over the entire process, Turner & Son Homes would love to talk with you!
4 minute read