Over the many years I've been working in custom home construction, I've met some pretty cool families that had amazing ideas for design features in their homes. The next few articles are going to highlight specific house plan ideas and features that came from our clients.
House Plans for Large Families
First up, let's talk about house plans for big families. When you have a big family, your house plan is likely going to include a lot of bedrooms and plenty of bathrooms, too.
We've even seen families with lots of teenagers design a home with more bathrooms than bedrooms. Nobody can fight over a bathroom if everyone has their own, right?
A Floor Plan Around Kids & Groceries
Big families also mean you bring home lots of groceries. Seriously, lots of groceries. I'm told some people enjoy the actual grocery shopping, but does anyone honestly enjoy bringing in and putting away all of those groceries? To me, that's one of the least fun things to do—right behind folding all that laundry.
One home-schooling client of ours had an amazing house plan idea to help make the grocery issue easier. They wanted a small pass-through from the garage directly into the pantry. When they got home from a shopping trip, they would unload groceries directly from the car to the pantry pass-through. One of the kids would be on the other side of the pass-through eagerly waiting to help put the groceries away.
That's the beauty of a truly one-of-a-kind custom home. It serves the lives of the people who live there in a unique way. It was something the family envisioned for their home that we were able to make possible through good home design and execution.
Here's what that part of the house plan looked like: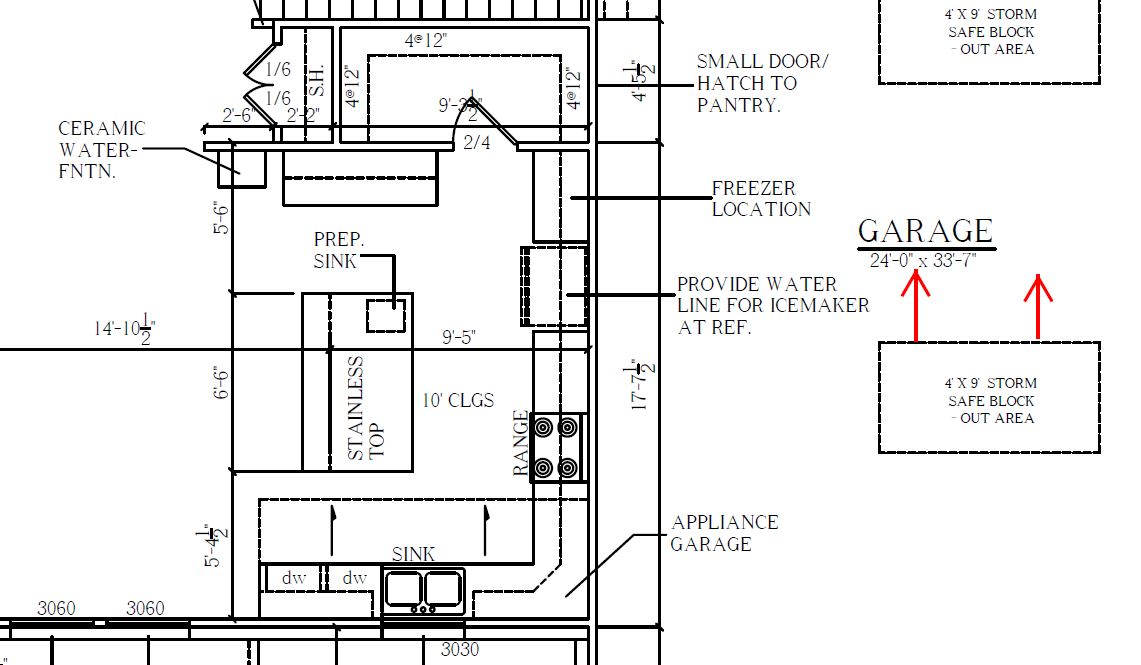 This is just one example that anything is possible when you're working with a truly custom home builder!
Download our free guide to crafting the perfect house plan for your family.
1 minute read