House Plans, Custom Home, Home Design
Empty nester house plans are often about making your dreams come true even when you're downsizing. Whether your plans include designing a new dream home that emphasizes outdoor living or a great indoor living space for you to relax and enjoy, this new time in your life is exciting! You have so many options to choose from to design your ideal lifestyle. Here are three tips you should know when downsizing or creating your empty nester house plans.
Empty Nester House Plans: Think About Square Footage
Often when it comes to empty nester house plans, downsizing is one of the main thoughts. With your children out of the house, you don't need all of the square feet (or the stuff!) in your empty nester home. It isn't necessarily about minimalism (unless, of course, you're actually interested in it). It's all about you now.
What do you really want and need out of your empty nester home? Start by thinking about how many bedrooms you need. Of course, you need a master bedroom or master suite. Do you want or need an extra bedroom? Think about your living area and kitchen needs and wishes. Do you want a separate dining room? Do you want or need a space for entertaining? Do you dream of a home office, man cave, craft room, library, or other dedicated space? How many bathrooms do you need? Should your garage be smaller… or bigger? What about a sunroom? This is your floor plan. Then, consider the square footage for each area.
Square footage is also important for your outdoor living desires as well. Your goal is to relax and enjoy your new home design so it needs to be just the right size for you. You should also consider how much time you will also spend at home. Do you plan to travel much? Even if the answer is yes, that doesn't necessarily mean that you should cut down the square feet of your home plan. You should still be comfortable in your living space. Your empty nester home should always be a place that you want to come home to and enjoy. It should not be a space that makes you wish that you did something differently.

The Luxurious Master Bedroom
Whether you're retired or not, you deserve to enjoy a luxurious master bedroom or master suite as part of your empty nester house plans. You've done a great job by raising children and preparing them for the world! A luxurious master bedroom can help make the process of becoming an empty nester easier by rewarding you for a job well done! First, decide if you are designing a master bedroom or a master suite. A master bedroom is just that: the main bedroom. A master suite includes access to a bathroom as well. Here are some great ideas to help you design a luxurious master bedroom or master suite for your empty nester home.
Choose luxurious lighting. This can include statement lighting, lamps, or ceiling fixtures. What is luxurious lighting? It is lighting that you love and that makes the space look and feel luxurious to you. Some people love a more modern look in a space while others enjoy chandeliers and hurricane lamps. If you think back to your favorite vacation spot or someplace that you've always felt drawn to visit, how can you create that in your master bedroom?
Choose wall dressings that you love. Even if you're on a budget, you can choose paint, wallpaper, tiler, or even just accents to create the luxurious style you will enjoy.
Include the proper amount of square footage. Consider the full use of the room and the amount of furniture that needs to go into the master bedroom. Proper square footage will make the master bedroom a better experience. A large master suite that includes a soaking tub would depend on several factors.
Create a color scheme that soothes you. You can choose to have an accent wall, use accent pieces, or paint the entire master bedroom in a color scheme that brings you joy or full relaxation.
Heated flooring can be amazing for a master suite. Since you're developing an empty nester home, you should reward yourself! Heated flooring in your master bathroom can make using your shower and soaking tub such a pleasure!
Relax and Enjoy the Empty Nester Home
It's time for you to relax and enjoy your new empty-nester home and lifestyle! Think about the things you can incorporate into your empty nester home design to make it easier for you to relax and enjoy the transition. If this is your dream home and you plan to remain in your empty nester house forever, it is also important to remember to add to your floor plans how you can continue to use the space effectively as you age. For example, consider that things such as steps inside of the home may be an issue. You may also want to consider multipurpose spaces as well.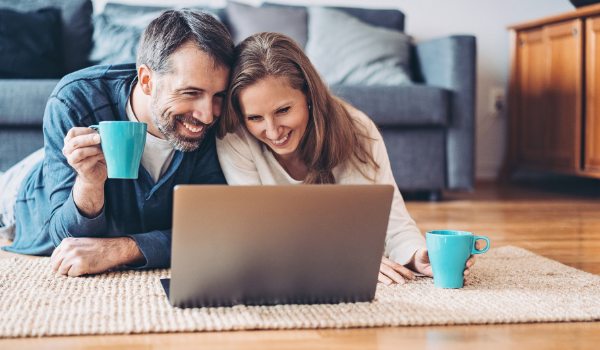 Your living space should be something that you can relax and enjoy for the rest of your life. Designing your empty nester home should be about what's best for you. Think about what you want to do with your time. If you're not retired yet, think about what you want to do both in your current spare time and when you do retire. If it involves travel or spending the majority of your time involved in your favorite hobbies (as we bet it does!), it is important to think about house maintenance. What can you do when designing your empty nester home to minimize the need for maintenance? This doesn't have to involve hiring a caretaker for the home (unless you want to do that). This is about choosing materials that don't require as much maintenance as others. Gutter cutters, for example, can make it easier for you to maintain your gutters. Certain types of shower tile can make it easier for you to keep it clean.
Learn More About Empty Nester House Plans
If you're ready to learn more about empty nester house plans, Turner & Son is here to help you get started!
3 minute read