You've been dreaming about your custom home for a while, and now you think it's time to take that leap and build a custom home on your land. But can you afford what's needed to make it all worth it?
Home Building Budget Guidelines
There are two components to figuring out your budget:
What you're comfortable with, which could be the overall number or the monthly payment amount. Only you can answer that question.
What you can qualify for, assuming that you'll need a loan. Only a banker can answer that question. If you're paying cash, then you only have to worry about the first question.
Once you've figured out your budget, then it's time to figure if you can get what you really need for that amount. Can you solve your burning need with that budget? Does it get you the one thing that's driving you to build a custom home?
If the answer is no, then there's no point in going any further. But if the answer is yes, then it's time to get started on finding a builder, finding land, and getting a house plan.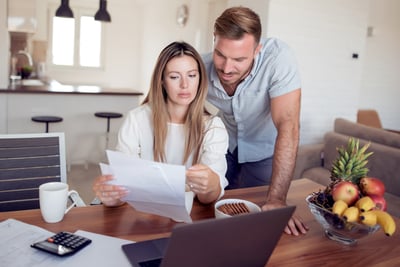 The reasons for building a custom home on your own land are as varied as the individuals or families who set out to do it. But most of those reasons fall into one of two categories.
1. You have a problem you need to solve.
Your problem could be that you're tired of homeowner associations telling you what to do or your current neighborhood is a bad influence on your kids. Or perhaps you're tired of commuting to take care of your animals and want to live where you can keep them on your own land. Or maybe you're tired of changing the kitchen table over from homeschool table to dinner table every day.
2. You have a dream or a burning desire to fulfill.
That dream could be that you want to live your life, raise your kids, or do whatever else out on your own land where you can do what you want without anyone telling you otherwise. Sure, you can keep living where you live and everything will be fine, but you still have that dream.
What's Your Biggest Motivator for Building On Your Land?
Either way, the motivation to build has to be big enough to overcome the hurdles you'll have to clear to make it happen. The monetary investment is only part of the equation. You'll also have to invest a lot of time and mental energy to find land, evaluate it, design a house, find a builder, make design and materials decisions, and so on.
If you're not ready to make that kind of investment, close your eyes and imagine the consequences of NOT acting… will that break your heart? If so, re-think your willingness to invest the energy, time, and money.
If it wouldn't break your heart to miss the opportunity to build, or to put it off for a few years, then don't put yourself through the rigorous process of building a custom home. Do it later when you're better equipped, or skip it entirely and buy a used house.
In our next article, we'll cover how to figure out what you can actually afford.
2 minute read