Financing, Blog, Construction Loans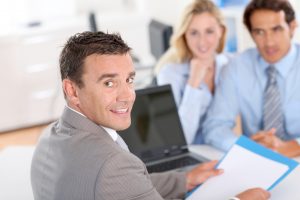 Have you ever wondered how, specifically, you're going to finance the construction of the new home you've been dreaming about building on your land?
It can seem like a scary process—applying for a construction loan, filling out a ton of paperwork, talking to different bankers—not to mention, everything they're talking about sounds like gibberish.
How do you know you aren't getting taken advantage of? How is a normal person supposed to know what to do?
Think about it this way: in your day-to-day life, there are things you've learned that you aren't even aware of. What if a stranger came along and tried to fill in at your office, school, or home while you went on vacation? They'd be a bit lost, wouldn't they?
It's perfectly normal for you to feel uncertain about how to go about getting a construction loan for your home—after all, it's probably not something you do every day. So the key to navigating that process successfully is to work with someone you trust, who does deal with construction loans day in and day out.
I recently spoke to a family who learned this reality the hard way. They didn't know about how to get a construction loan, or what it was supposed to do, so they actually signed over their land to a builder so that the builder would finance the construction.
Their builder told them that this was the easiest way to do it (and probably for him it was) but once the land was signed over, the deal started to change.
The price of the home started to go up. The design wasn't what the family wanted. The builder became less responsive to the family's needs. Ultimately, the family lost control of the process of designing, outfitting, and building their forever home on their land. It was starting to get ugly.
Fortunately for this family, they were able to back out of the deal early and wrangle their land back from the builder. We're now helping to connect that family with a reputable banker who will walk them through the entire loan process, answering questions along the way, and explaining every step.
The key is to find a banker you trust, who can walk you through all the parts of a construction loan, and answer your questions about financing your family's forever home.
How do you know which banker to choose? After all, not every banker is familiar with construction loans.
We recommend working with a trusted builder who can introduce you to bankers who are helpful and patient. Ultimately, the ideal banker for most families has earned a reputation in the industry as someone who is knowledgeable about construction loans and skilled at guiding families through the process.
2 minute read