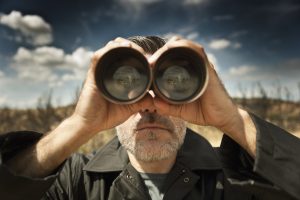 So you know you'd like to build a custom home on rural land. But what if you don't own the land yet?
A lot of builders feel like finding your land should be your job—you can talk to them once you've found it. That's not our philosophy, because we know it can be intimidating to try to identify potential issues with a piece of land when it's not something you do day in and day out.
It can be extremely frustrating and time-consuming to find that perfect piece of land to build on. There isn't a single source where all available land is listed, unfortunately. You can find some on the Realtors' MLS; there are several website (try Lands of America or LotNetwork); and some real estate agents specialize in land, but that's usually in a pretty limited area.
And even if you do find a perfect piece of land, how do you know if it's suitable for building your forever home? There could be title, drainage, zoning, access, or soil issues. How do you sort through it all?
After building hundreds of homes over the last five decades and building homes on our clients' land for several years, we've seen just about every land problem you can think of.
We've built on land that required $70,000 just to prepare. We've built on land that was in a flood plain and needed to be built up with specially compacted soil (with an engineered foundation on top). And we've even advised clients not to buy a certain property because of the overwhelming expense it would take to get it ready to build.
A lot of issues with land can be identified before any money changes hands, if you know what to look for. And we don't expect our clients to be experts in land development any more than they expect us to be experts in their professions!
We believe it's part of the builders' job to assess the land before their client purchases it. That way, they can pass on their insight to their client so that they can make informed decisions about buying a particular piece of land.
Many builders simply want you to find your land and let them know when you're ready. Maybe they don't feel qualified to give an opinion, or maybe they're just too busy to help out. Either way, you want a builder willing to lend a hand, not just sell you a home.
1 minute read