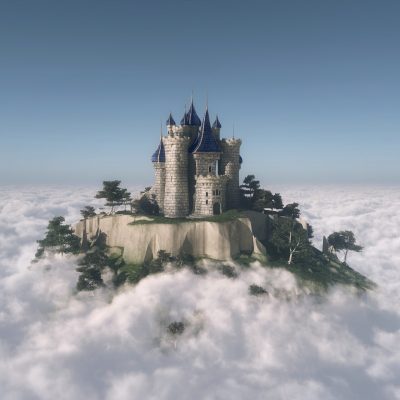 Thoreau said, "If you have built castles in the air…that is where they should be. Now put the foundations under them."
When it comes to building your forever home on your land, you are the vision builder. But the home you imagine is only a part of the greater vision—that's the vision of you and your family living the kind of life you want for them.
Your home can make that lifestyle possible. But it's the life that your family will be able to lead that's the most important part of that vision. Will you want an extra room to use as your homeschool classroom? Will you have a second downstairs master suite for your aging parents?
Once you've dreamed up the life you want for your family, you come to the hard part. That's finding the right partner who will help you build the foundation under your vision, to turn it into reality. Your task is now finding the builder who will adopt your vision without polluting it with what he or she thinks you should have.
That includes respecting the things you want to add or leave out of your forever home, as well as respecting your budget.
Your builder should be honest with you about what sacrifices you might be able to make elsewhere to accommodate a five-car garage, if that's what you want—not tell you why you shouldn't have that feature because they don't want to adjust their building plans.
You need a builder who will use their creative skill with the single-minded purpose of building foundations under your castle in the air. Interview builders with that purpose in mind.
As you visit with builders, continually ask yourself if this person can be trusted with your vision? Will he listen and put his heart and soul into building the foundation on which your vision, your castle, will sit? If not, it's time to move on.
1 minute read