ADA Accessible Homes, House Plans, Building Process, Blog
Surely it has to cost a lot more to build a custom home that will be wheelchair accessible, or can accommodate future aging needs, right?
I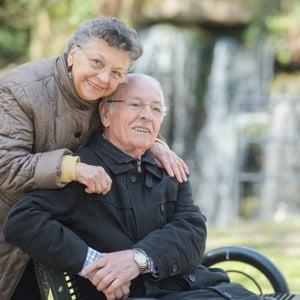 get that question a lot. I can't speak for other builders, but we certainly don't think that should be the case. Does a three-foot wide door cost more than a two-and-a-half foot door? A little—but we're talking maybe $20 more. If that's something that's planned into your home build and not added later, there's no reason an accessible home should bust your budget.
Price shouldn't be an issue when you're considering building a home that will meet your future needs as well as it meets your current ones. It's an issue of how to build an accessible home affordably, not whether or not it can be done.
To do that, it takes creative, disciplined design work. So before you plan to build a home on your land, think about your future needs. How long will you live there? Will you host aging parents for weekly dinner or take care of them in their later years? Do you have a disabled family member? Do you just have bad knees?
These are all things to think about and incorporate into your home design.
If you do it up front, there's no reason your accessible home should inherently cost more to build than one that isn't.
Examples
We have a couple examples of accessible homes featured in our Homes We've Built page: the Captain's home and the Montgomery Drive home. Both of these homes have various accessible design features. The home designer used efficient and effective design techniques to keep the building costs down so the houses would remain affordable.
You have a better idea of your home's future needs than your builder does! Make sure you communicate those needs to them so they can plan an efficient, affordable home build.
And don't give in to the idea that an accessible home design has to break the bank. That's simply not the case.
1 minute read