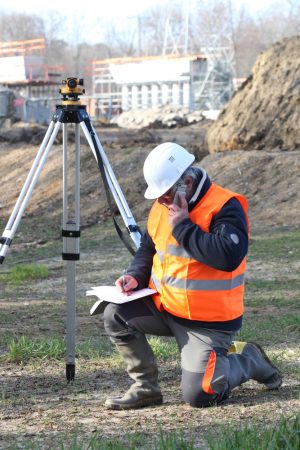 When you purchase raw land, how can you know what it is you're buying? We recently worked with a client who was under contract to buy what he thought (and what the seller honestly thought) was 2.5 acres of land.
But when we began the title work and had the property surveyed, we discovered that the seller only owned 2 acres. He didn't own a half acre he thought had purchased years ago! That kind of thing happens all the time.
Another hiccup to beware of when buying raw land, or even a subdivision lot, is street right-of-way. Some properties literally include the street because the street right-of-way is in the legal description of the land.
Obviously, that reduces the amount of usable land on the property. The land is legally described as being bigger than it is in practical terms.
How do you protect yourself from these kinds of scenarios? It's simple, but it's often overlooked: get a survey done before buying the land! Realtors may or may not mention this to you as a buyer, because they know the title company has to do a survey as part of the mortgage inspection.
The kind of survey you need isn't just a paper survey that shows a map of the property, though. Title companies will run a paper survey of the land, but that only involves looking up documents and compiling information. It doesn't require sending anyone out to the land. And that doesn't catch all the quirks you can find with raw land.
You'll need to get a pin survey from a land surveyor to get an accurate picture of your land. This shows the property boundaries of the land itself. There's no better way to visualize what you're buying!
When your land surveyor investigates things like easements and encroachments while physically on the property, it's easier to determine how much they will affect the amount of usable land on the property. From there, you can decide if it's land you want to purchase or not.
There are many competent land surveyors in Oklahoma. If you want a recommendation, call Athena. She'll be glad to help!
1 minute read