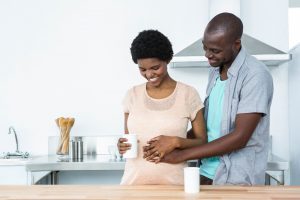 So often in our lives, a change in our family situation affects our living space. Sometimes we've seen these changes coming for a long time. Sometimes they're totally unexpected.
A few weeks ago, I spoke with a customer who we'd built a house for several years ago. At the time he was single, and together we designed the perfect house for what he needed. He recently met the love of his life, got married, and suddenly the perfect home needs some work to fit a new set of needs.
His is a common story. You get married, have kids, move your parents in or move your kids out. What was once the perfect home is either not enough or too much. If that's the situation you're in, you've got two choices.
Choice 1 – Remodel your home
The customer that I mentioned earlier called because he's adding onto the home. If you're considering renovating a house that we built for you, I'll be happy to recommend contractors that we trust and have worked with in the past.
Remodeling costs a little bit less than building again. If you're in love with your neighborhood, adding on would allow you to stay there.
Choice 2 – Build a new home
This is more expensive, but building a home allows you to design a new home around your new needs. If you're considering a new home, we'd love to find out how we can shape a house to fit your life changes.
Whatever you decide, know that Turner & Son is committed to helping you do what is best for you and your family. We're ready to help you find a contractor or create a fresh-from-scratch design.
1 minute read