Buying Land, Blog, Home Building Mistakes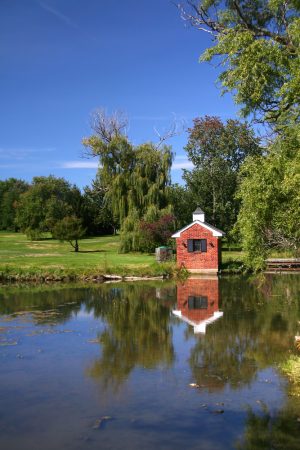 A client came to us excited about a piece of land that he'd purchased, between two homes on a cul-de-sac. He and his wife pictured their kids playing in the common area behind the home, complete with a little creek. They couldn't resist.
Everything seemed perfect, but our client had just made a $70,000 mistake.
It turns out that FEMA had re-drawn the flood plain to include that lot. The area where we were planning on building was seven feet too low and correcting it was an extreme expense.
The client might have avoided such a high-cost mistake if he'd used the years of experience that Turner & Son has in evaluating land.
Trying to buy land on your own without guidance is a risky decision.
Time and time again we've seen clients who stumble across flood plain, drainage, right of way issues and a lot of other problems that don't always get disclosed up front.
Outside of a subdivision, the risk is even higher. In areas such as rural Cleveland County, you don't have to buy a building permit to build a home. That means your builder may not have the experience needed to look for those kinds of issues. So your new forever home could be a disaster waiting to happen.
It never hurts to get help. Problems like these are lurking everywhere, and I know it because we've helped plenty of clients make it through them. We check and double check potential issues that you might have with a plot of land, and we make sure that you know it before you've made a $70,000 error.
To see some examples of issues that you could face when purchasing land, check out our blog posts on land purchasing.
1 minute read