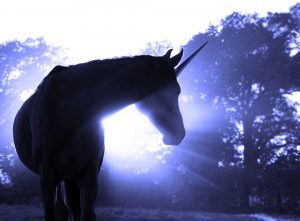 You might be giving your agent fits if your house hunt is a quest for a unicorn-and we're not talking about the mythical horse-like creature.
In the real estate business, a unicorn is a home that the agent knows you're never going to find because your requirements are too strict. You won't settle for anything less than everything you want, even if it doesn't exist.
As you may have guessed, chasing a unicorn isn't a great experience. You see house after house but nothing fits the bill. You need to become a little more realistic about your goal, and there are a couple of ways to do that.
Make need, want and nice-to-have categories.
This is one of the first steps in our building process, but it applies to anyone searching for a home. Make an honest inventory of the features that you need to have, want to have, and think it would be nice to have, and note which are which.
You might not want to part from some of the items you had your heart set on. Remember that many of the items from the want or nice-to-have list could be added to a house later on. For the sake of finding a place to live, you might want to hold onto those items less tightly.
But if you're still finding it impossible to find the home that you need, there's another way.
Build a new, custom home.
A lot of buyers get quickly scared by the word "custom" but, as we've shared before, custom doesn't always mean expensive. Building a new home is an option that will allow you to fit as many wants and needs possible into the budget that you have to work with.
Building a new home still doesn't mean that you're going to get every single thing that you can imagine. But many buyers find it easier to build what they want from the start rather than spending a ton of time trying to find a house that fits.
If that's you, then feel free to give Turner & Son a call and we'll be happy to talk with you about the dream home that you're looking for.
1 minute read