House Plans, Building Process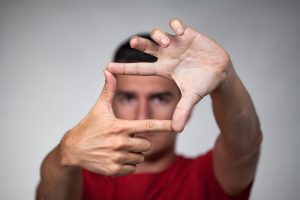 The idea of designing a home just as you've dreamed it is exciting, but it isn't always easy to share that vision with your builder.
In a perfect world, you could just build the house and then walk them through it, but obviously that's not an option. It's challenging to verbally walk someone through a house that's only a plan in your mind. You have ideas about what you want to be in the house and what you want it to look like, but it can be difficult to communicate those to a builder.
Plenty of our clients have had to solve that problem. There are a few ways that have worked in the past to help them see and describe the elements of the house that they want built.
The first way to visualize your home is to find images online and in home magazines that look the way you want your house to look. Websites like Pinterest and Houzz have tons of photos of designs that might catch your interest. Save the photos you like and try to envision those designs in your own home. Bring them along when you meet with us so that we can see what you're after.
A second way to help visualize what you want in your home is to go to open houses for homes that are on the market. Walk through the house and look for what you like and dislike. Take photos of these parts of the house so that you can review them later. This option gives you a chance to be present in a room with these features so that you'll know what that feature will look like when you walk through your own door every day.
At the end of the day, a custom home is a mixture of bits and pieces of designs that make you feel at home. Seeing those features in photos and in person will help you decide what it is that you want in the mix.
1 minute read