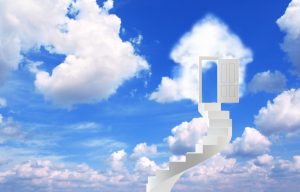 One of the most common concerns we hear from families in the market for a new home is that they fear the home building process. Generally, that fear is derived from not knowing what is involved with the ground-up approach. At Turner & Son Homes, we know from experience that those fears are alleviated with a bit of education.
Here are the milestones of building a dream home with us:
1) Select Property: Whether you own your land or need our help finding it we will work diligently and efficiently with you.
2) Lending Options Finalized: We can help with our lender relationships, no matter your needs or money down. We will help you find a path to achieve your lending needs.
3) Visit with our Design Expert to help design you the perfect home for your family's needs while working within your budget.
4) Sign Purchase Contract
5) Initial Design Studio Visit: Our professional interior designers will help you customize your new home's look.
6) Finalize Plans with Drafters: We want to ensure that modifications made to our flexible floor plans meet your family's needs.
7) Finish Feature Selections: Whether it's exotic stone counters, recessed lighting, or brushed nickel faucets, we will style it for you.
8) Finalize and Sign Final Construction Agreement
9) Pre-Construction Review to review every detail of your home plans to ensure there is effective communication of expectations and clear next steps in the building process.
10) Financial Closing: If applicable, you will solidify the financing of your new home construction with your financial institution.
11) Construction Begins
12) Foundation, Framing, and Roofing is erected.
13) Windows and Exterior Doors: The outside is starting to look like your home!
14) Rough Heating, Electrical, and Plumbing
15) Pre-Drywall Walk: We will closely inspect the plumbing, electrical, and heating as a safety measure prior to installing the drywall.
16) Insulation: Properly insulating your home makes it more energy-efficient, lowering your utility bills and reducing negative environmental impact.
17) Exterior (Brick or Siding)
18) Drywall
19) Interior Doors, Cabinets, and Trim: The door casing, base, stair railing, and other bits come together, and it's beginning to have the look of your home.
20) Paint and Stain
21) Tile Flooring and Countertops
22) Final Electrical fixtures, Plumbing fixtures, and Heat and Air installed
23) Bath Hardware and Shower Doors
24) Carpet and or Wood Flooring
25) Detail and Punch out
26) Landscaping: If you choose, your yard is ready to be landscaped.
27) Final Walk through of your home to finalize the details.
28) Introduction to our Warranty Team to help with your warranty needs and questions.
29) Certificate of Occupancy given to your Leader.
30) GET YOUR KEYS & MOVE IN!!
31) Convert your construction loan into your permanent loan with your lender.
32) Many years of healthy, energy-efficient living!
If you're ready to build your dream home, give us a call today for a free consultation at 405-285-2856.
2 minute read