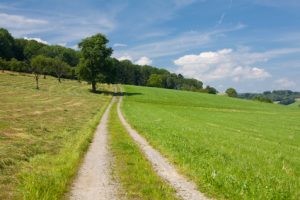 Buying land can sometimes be more complicated than buying a house. It's what you can't see that has a greater impact on your successful use of the land. Issues like subsurface soil and water conditions, seasonal effects, zoning ordinances, deed restrictions or a murky title can all put a damper on building the home of your dreams.
Here are a few key points to consider when buying land.
Lot
Does your home fit on the intended lot? Does it have enough usable space to build on? Some lots will be large enough to accommodate your home, but topography, wet lands or municipal zoning could affect the build. Keep in mind that it's not illegal to sell an unbuildable lot or a lot that isn't suited to your use. Before you buy a lot, you first need to determine if it fits your building needs.
Water
How will your home receive water? Will it be through a well or through public water? The lot you're considering may already have a well drilled or share a well with neighboring lots, or have no existing water source at all. Before buying a lot with a well in place, you should get the reported flow rate in writing and an up-to-date water quality report from the local municipal health department.
Sewer
How will wastewater leave your home? Will it be through septic or public sewer? If you're buying a home in a rural area, there's a good chance you'll be on septic. A conventional septic system will consist of a septic tank and typical lines that disperse the wastewater through ground infiltration.
Soil
If you're considering a site that requires a septic system, request a Perc Test which will confirm the suitability of the soil. The Environmental Health Department or a Soil Engineer can perform this test.
If you're considering buying land, Turner and Son would be happy to help you evaluate the lot. Call us at 405-285-2856.
1 minute read