ADA Accessible Homes, House Plans, Budgeting, Blog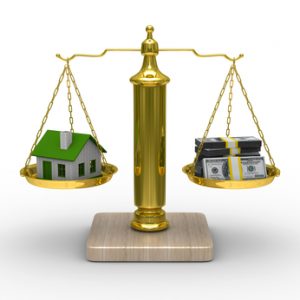 We meet with new clients all the time who don't fully realize what it means to have a custom-built home at no extra cost. We don't charge you extra to meet your needs.
For example, if we build two homes side by side that are the same size same and have the components in them, same materials, same exterior design, but the design inside the walls is 100% different, both houses cost the same. It doesn't matter how the rooms are arranged, the cost is the same per room.
Most builders charge you a design fee. In fact, a lot of people who come to us with unique needs (including ADA accessibility) assume they have to pay a draftsperson extra for a floorpan they can bring to their builder.
That's just not the case with us!
We'll draft and build that home to ADA standards and we'll do it for the same price as a non-ADA compliant home.
We're not going to put a designer price tag on your home just because you need a certain floor plan. We've embraced the fact that we're a builder. That means we build the house you need, customized to your specifications. From the start, we want to fit your budget without charging you an extra design fee to customize your home. We can either modify plans or create brand new plans. We'll build your home the way you need it!
It's unreasonable for builders to think that the way they want to design a house is always the best way. What we care about is what you want your home to do for you. We're the experts at design and building. You're the expert on your life and what kind of home will suit that life best.
At Turner and Son, we want to use our expertise to make your dream a reality. We don't want to charge you extra to meet your needs. Every home needs a floor plan, why charge more for some and less for others? You shouldn't be charged extra to have your home meet your needs.
To get started on your custom build, call us at 405.285.2856.
1 minute read