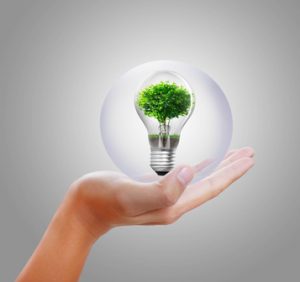 One of the most common questions we get asked is: "Are you energy efficient?" To that I have to ask "What does 'energy efficient' mean to you?" Usually, what the clients are really asking is "Will my electric bill be smaller than it is now?" I can confidently say "Yes!" to that question.
Our VP of Sales & Marketing, Athena Captain, has a home that is 3300 square feet, built by Turner & Son Homes. Meanwhile, our office manager, Lori Nordstrom, has an older home located in the Village that's just 1200 square feet.
Although Athena's home is three times the size, her electric bill is half the cost! She's also operating her home with two heat and air units, but otherwise it's is built to the same standards we build all our homes.
So, what does "energy efficient" mean to me? It means using less energy to provide the same service. When you replace a single pane window in your house with a double pane window, the new window prevents heat from escaping in the winter, so you save energy by using your furnace or electric heater less while still staying comfortable. In the summer, efficient windows keep the heat out, so the air conditioner does not run as often and you save electricity.
When you replace an appliance, such as a refrigerator or clothes washer, or office equipment, such as a computer or printer, with a more energy-efficient model, the new equipment provides the same service, but uses less energy. This saves you money on your energy bill, and reduces the amount of greenhouse gases going into the atmosphere.
Sometimes customers will ask us use spray foam insulation throughout the house or install a geo-thermal system. We're more than happy to meet their needs, but for these building materials are extremely expensive and the budget conscious customer doesn't typically want to foot the bill for these extras.
We've made a conscious decision to not partner with Energy Star. To be Energy Star compliant, there is an enormous amount of paperwork you have to complete for each home. After much research, we determined the cost we'd have to incur for the extra manpower would not be worth the Energy Star stamp of approval. We want to keep our rates low and value high. The extra personnel would decrease the actual value we could provide.
We build every home to be energy efficient, but our customers don't see it in an increased price. That's what value is really all about and we're happy to provide that level of value and quality to our customers. If you're interested in building a home with Turner and Son, give us a call at 405.285.2856.
2 minute read