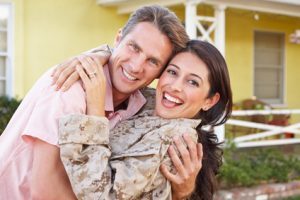 We just passed Veterans Day and we at Turner and Son wanted to take some time to thank all of our Veterans for their sacrifice for this country. In fact, our own Tim Turner and Jerry Captain are Veterans! We also want to talk about something that we're working on and it involves our vets.
Being disabled and trying to buy a home can be tough. Many changes need to be made to the house to make it usable. So one group we definitely don't want to forget about is our disable Veterans.
Turner and Son is proud to announce that we are working to become a certified home builder to work with Disabled Veterans grants!
What does this mean? This means that we'll be able to build and sell home as part of the VA Specially Adapted Housing Program. What is this program? It's a wonderful program for our disabled veterans. It's a grant program from the VA that allows veterans that are over 60% disabled to afford homes. Not just any homes, custom made homes that will help them with their disabilities.
Why is this important? Well, it's not been an easy process. First we had multiple pages of documents to fill out just to prove we're a competent builder. We have to prove financials and many other things.
After preparing all that, we still had documentation that was over an inch thick that needed to be filled out. In addition, we have to communicate with the governing body throughout the entire process.
Once it's all said and done, we will be one of the few builders certified to build for this program and you can probably see why. No one else wants to do this because of all the time and work it takes. Thankfully, we're almost finished.
We'll keep you updated on our progress as we go forward and thank you once again to all of our veterans!
1 minute read