Building Process, Turner & Son
If you're building your own home, there are a number of pitfalls you may not know to look for. One issue you have to watch out for is a builder that may switch supervisors on you multiple times while you're building your home.
The scariest home building story I've heard was about a builder who switched supervisors on the customer eight times during the building process. Eight times! Can you imagine how many times the homeowner had to re-explain important details, color choices, finish preferences, and layout tweaks?
Unfortunately, it's pretty common to have two or three supervisors on one job. A lot of information is lost from supervisor to supervisor, so it can be very frustrating for the homeowner.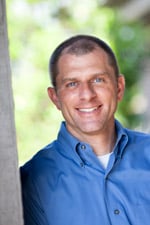 Our supervisor is Justin Howard, and he's been with us for 15 years. Justin is a meticulous engineer who is obsessed with every detail and making sure the home is just right. That's the guy you want building your home!
Before you hire a home builder, ask what their training program includes and how involved veteran supervisors are with training the newer ones. If they can't show you they have any depth at all, that should raise a red flag for you.
We'll have more information about choosing builders and understanding the process of building on your own land in upcoming educational seminars. For more information about our seminars, give us a call at 285-2856.
1 minute read