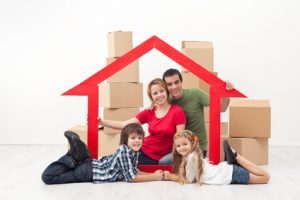 As Oklahoma City continues to prosper and grow, many families have considered making their home in the surrounding bedroom communities. Unfortunately, some of these communities don't have enough homes available for incoming residents.
That's why we're excited to announce that Turner & Son Homes has begun building new homes in Kingfisher.
A great place to raise a family
Tired of big-city life and looking for a change of pace?
Over the past few years, Kingfisher has become a popular bedroom community for Oklahoma City workers. This tight-knit community of just under 5000 people is the perfect mix of small town culture and quick access to the big city - downtown OKC is less than an hour's drive.
Kingfisher is home to a highly regarded school system. In fact, their high school was given a 10 out of 10 rating by greatschools.com. Small class sizes mean your children can get the attention and quality education they deserve.
Investing in the community
Building homes in Kingfisher means we'll be contributing to the local economy, which in turn helps the town's infrastructure and school system get even better.
And as we spend more time in Kingfisher, we'll be looking for opportunities to contribute to local causes and provide a positive impact to the community.
We're already building
We've started building in Kingfisher and have two homes in process with more on the way. For customers looking for something customized to their particular needs, we also build affordable, customized homes on an individual basis.
If you already own land in the area, it might be helpful to know that we are one of the few central-Oklahoma builders who will build on customer-owned land.
Don't have land? We may be able to help you find land that suits your needs.
If you've been frustrated with not being able to find a home you love or a builder you can trust, give us a call to see if we're the right builder for your family.
1 minute read