Building Process, Turner & Son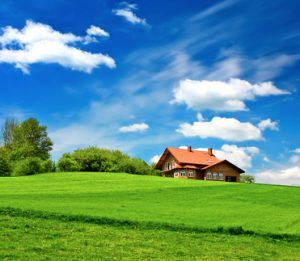 Builder-owned communities are a great fit for some families, but they're not for everyone. Some families have their hearts set on a specific piece of land that they've already purchased. Others know that they want to build on their own land, but haven't purchased anything yet and might not know where to start.
Is that you?
Maybe you don't want to deal with homeowner associations or close-by neighbors. Maybe you want enough privacy to be naked in your backyard or at least have the option.
If you've dreamt of building a home on land that you own, we may be able to help.
Getting started
If you've never purchased land before, you may feel a little lost. Maybe you have a general idea of where you want to build, but haven't pinned down the details and don't even know where you should start.
That's OK. There's a lot to think about when you're purchasing land for a future home. Road access, utilities, erosion control, school districts – there are all sorts of things to consider that might not be immediately obvious. When you're having to figure all that out on your own, it's sometimes a little scary.
Luckily, you don't have to go it alone.
Learning what to expect
Turner & Son Homes will be putting on free monthly seminars to help families who don't know where to get started. We'll be covering:
How to find land
Red flags to watch for
Purchase and building timelines
Things that need to be budgeted for
What happens once you say "build it"
Any questions and concerns you have
If fear and uncertainty is holding you back from building your dream home in a location you love, please give us a call. We'll provide you with details on attending one of our seminars and help you determine if we're the right builder for your family.
1 minute read