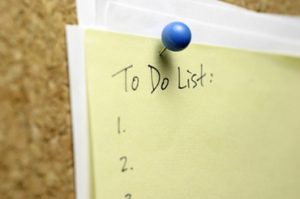 Each January, it seems that many of us steadfastly focus on making positive changes to our lives. Whether it's financial, health, or home, we want to make this year better than the last. While this is always an excellent goal, it's very easy to slip back into old habits without the occasional reminder. After all, we are only human! So, if you've found yourself several weeks into this new year and already struggling to maintain those improvement endeavors, we may be able to help with a little piece of that.
Turner & Son Homes has long been known for being one of the most affordable Oklahoma home builders, and this is because we build homes with flexible floor plans using procedures that minimize waste without sacrificing quality. Efficient. Green. Conscious. That's how we build, and that's how we encourage our families to maintain their homes.
Replace your light bulbs. Shining just as brightly as traditional light bulbs, CFL bulbs use nearly 80% less energy.
Make sure you are using low-flow shower heads and faucets. The difference in water pressure is negligible, but the savings in water - not to mention water bills - is definitely noticeable.
Consider more environmentally conscious cleaning methods. TLC has excellent ideas on home cleaning, including some home made cleaners.
Check for cracks and leaky areas, and ensure that your doors and windows are weatherstripped properly.
With spring lurking around the corner, it will soon be warm enough to turn off the thermostat and open some windows. You'll enjoy fresh air, lower electricity bills, and peace of mind knowing you are practicing conservation.
A myriad of ways to go green in 2013 exist, but these are simple, inexpensive, and cost-effective changes you can make for you and your family. Here's to a happy, healthy, and conscious new year!
1 minute read