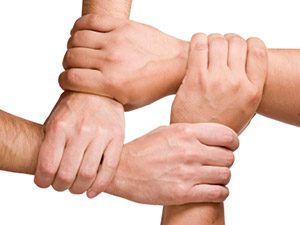 For several decades we have been building affordable, high-quality homes with flexible floor plans, and our relationship has typically been directly with the families for which we are building. More recently, however, we are finding ourselves working closely and continuously with the real estate community. The idea that builders and Realtors work on opposite sides of the fence without any intention of opening the gate has been longstanding; however, we've found that cultivating relations *with* the agents develops a whole team that is undoubtedly greater than the sum of its parts.
Working with Realtors immersed in the home buyer market provides an opportunity to discover buying trends that force us to think outside the box and be innovative in our design. As with any business, it's very easy to fall into "doing what you like and know." When it comes to building a home, though, we want to take every measure possible to ensure that "doing what we like and know" is not part of our plans. We realize that Realtors are one of the greatest marketplace resources, as they know what buyers are looking for and in which areas they are looking for it.
It is not uncommon, now, for us to get messages like this from the Realtors with whom we are working.
They've discovered that teaming up with a builder helps them, as well. We are an additional source of new listings of move-in ready homes, speeding up the purchasing process for their clients. Too, just as Realtors can show us what the current market is desiring in a home, we builders educate them on the home building process, which, in turn, helps buyers make more informed decisions. Again… a win-win-win situation!
"Why are we talking about this?" you may ask. Fear. The biggest hindrance to the Realtor-builder relationship is fear from either party, and our goal is to alleviate that by assuring any Realtors out there who may be entertaining the idea of working with us that we value you. We respect your time, knowledge, and business model, and we hope that you will feel comfortable working with us, as well.
1 minute read