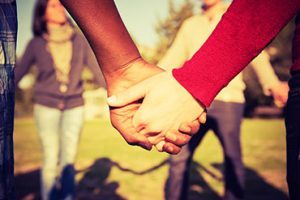 As we continue to grow here at Turner & Son Homes, so does our commitment to the communities in which we build. As we get to know the families for whom we are building, the pull to ensure that their dream home isn't just enclosed by brick and mortar walls is ever increasing. We truly feel that it is an entire life experience, encompassing everything from safe, well-kept neighborhoods to progressive education systems to thriving communities with strong local economies.
As a local business, we've been long-time members of several city chambers and have seen firsthand the benefits of supporting local businesses. We've realized how helping each other reach our full potential positively impacts the economy. We've experienced the strengthening of existing relationships and are always developing new ones to better our communities. Turner & Son Homes is in a position to do more, though, and we are committing to do just that.
We are working to bring awareness and support to local organizations and nonprofits that strive to keep families and their neighborhoods safer, stronger, and more cohesive. We are teaming up with consortiums that already highly prominent, as well as those still working toward making their presence well known. It is our goal to be a recognized resource on these groups for our neighbors. Not only will we be participants in their events, but we actively share in their efforts to increase public awareness about them. By becoming advocates for total community empowerment, we believe that opportunities for dynamic growth will abound.
The team members at Turner & Son Homes are both individually and collaboratively dedicated to community involvement. We believe that there is strength in numbers and that it takes everyone's participation to make a difference. In sharing and maximizing resources, we better the world in which we live.
1 minute read