ADA Accessible Homes, Turner & Son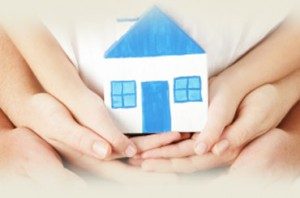 Greetings once again, readers! Our last article introduced the new direction Turner & Son Homes is taking, particularly with how we communicate to our current and future customers. While we will continue to build the quality, affordable dream homes with flexible floor plans that we are known for, we also want to continue to bring value and real-life information to you long after we hand you the key to your brand new home. One way we will do this is by sharing our knowledge on topics that are sometimes overlooked, and today that topic is ADA (American Disabilities Act) accessible homes.
For many of you, this may not be something you've ever considered, understandably so. For others, though, it could be an issue weighing heavy on your mind. Perhaps you have a special needs child or a disabled spouse or an elderly parent living in the home with you. If so, you know that there are home features in need of modifications that most able-bodied people would never even consider...not because they're insensitive, but because they've never had to.
Building an ADA accessible home is so much more than a ramp leading to the front door. Once inside the house, the individual should be able to reach the light switches, guide his or her chair smoothly across the floor, and easily navigate hallways and entryways. Laundry facilities need to accommodate front-loading machines. Ideally, bathrooms will have reinforced walls to sturdily hold grab bars, shower stalls with movable showerheads, and a mirror that reaches down to the wheelchair-height sink. Doors should be the sort that slide or open outward, rather than inward. There should be at least two "easy exits" from the home in case of fires or other emergencies, meaning not only is a ramp necessary, but a smooth pathway to safety, as well.
Having built multiple ADA accessible homes, we can tell you that this is just skims the surface of what should be considered in these unique designs. We can also tell you that we understand it can be unnerving to think about facing the decision to build a special needs home, but should you find yourself in this situation, know that you have a team to call upon with experience...both in building an ADA home and in making the personal decision to have one built.
1 minute read