Financing, Building Process, Blog, Construction Loans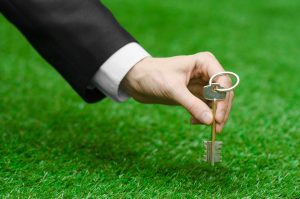 Often, when families come to us wanting to build a home on their land, they've done a lot of homework up front. That's a good thing.
Sometimes, they come to us having already chosen a construction lender. That can be a good or a bad thing—depending on the lender.
This might be a banker they've worked with in a previous transaction, someone from their personal bank, the bank they work with in their business, or someone their realtor has recommended. Again, that's not necessarily a bad thing—but it can be a bad thing if this particular lender doesn't have a lot of experience with construction loans.
Many lenders say they do construction loans (and technically speaking, many do) but it's a difficult process, and it takes experience to do it right. By that, I mean doing it in a way that doesn't stress you out so much that you're ready to be done with the whole building process before the foundation is even laid.
It's best to avoid the lender who doesn't foresee land title issues and plan accordingly, or the lender who doesn't understand how to manage the appraisal process for rural land with very few comparable properties for the appraiser to work with.
You should always avoid the lender who doesn't understand that an on-time closing (by the deadline on your lot contract) is critical for you to get the land you've been dreaming about. I've seen people almost lose land because the lender didn't close the loan quickly enough.
Before you choose a construction lender, talk with your trusted builder. The right builder will have a stable group of lenders they've worked with in the past, and will be able to pair you with the right lender for you and your situation.
Construction lending isn't a "one-size-fits-all" kind of thing. Your builder should know you and your situation well enough to introduce you to the lender who can tailor a program to fit you, and then get the loan closed with a minimum of fuss and hassle.
If your builder tells you to go find a lender and get qualified, and come back when you're "ready," you're talking to the wrong builder. Or if he just hands you a bunch of business cards and says you should call around for the best deal—again, that's the wrong builder. That's not someone who's going to get to know you and what's best for your family.
Construction lending is a critical part of the building process. And for most people, it's impossible to build a custom home on your land without that part of the process.
Before you get too far into the process, make sure you're working with a lender who knows what to do and what pitfalls to avoid. Find a lender who's proactive throughout the entire process to make sure you endure the least amount of stress to get the new home you deserve.
If you're not sure your current network can connect you with a lender that fits those qualifications, that's okay. A builder with lots of experience building homes on rural lands can recommend a lender who will be a great fit for your family and your needs.
2 minute read